Charting Our Course
We focus on student engagement. We ensure all students receive a well-rounded high school experience inside and outside of the classroom.
Navigating the Journey
Inside the classroom, we ensure a highly engaging and rigorous learning environment for all students. Outside the classroom, we welcome and highly encourage involvement in sports, activities, organizations, clubs, and CLC programming.
Celebrating Success
We end every year with our Navi Awards, which celebrate the unique talent within our school.
North Star Has Returned to Full-Time In-Person Learning
After reviewing with the health department the latest information, we have decided to end the 3/2 schedule for all high school students starting fourth quarter. Beginning March 15, all high school students will either be full time in-person or 100% remote. High school early release days will remain on Wednesdays for the rest of the school year.
Thank you for visiting North Star's website. North Star currently has an enrollment of over 2300 students. Going into our 18th year we proudly serve students from 40 different birth countries with 28 different home languages spoken. The diversity of North Star is a tremendous asset, as it is a true representation of our global society.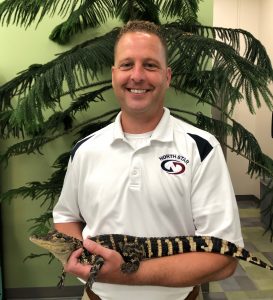 Today is Wednesday, May 12, 2021. Coming up at North Star High...
Lincoln North Star on Twitter
Lincoln North Star Counseling
Lincoln North Star Athletics
Lincoln North Star Theatre